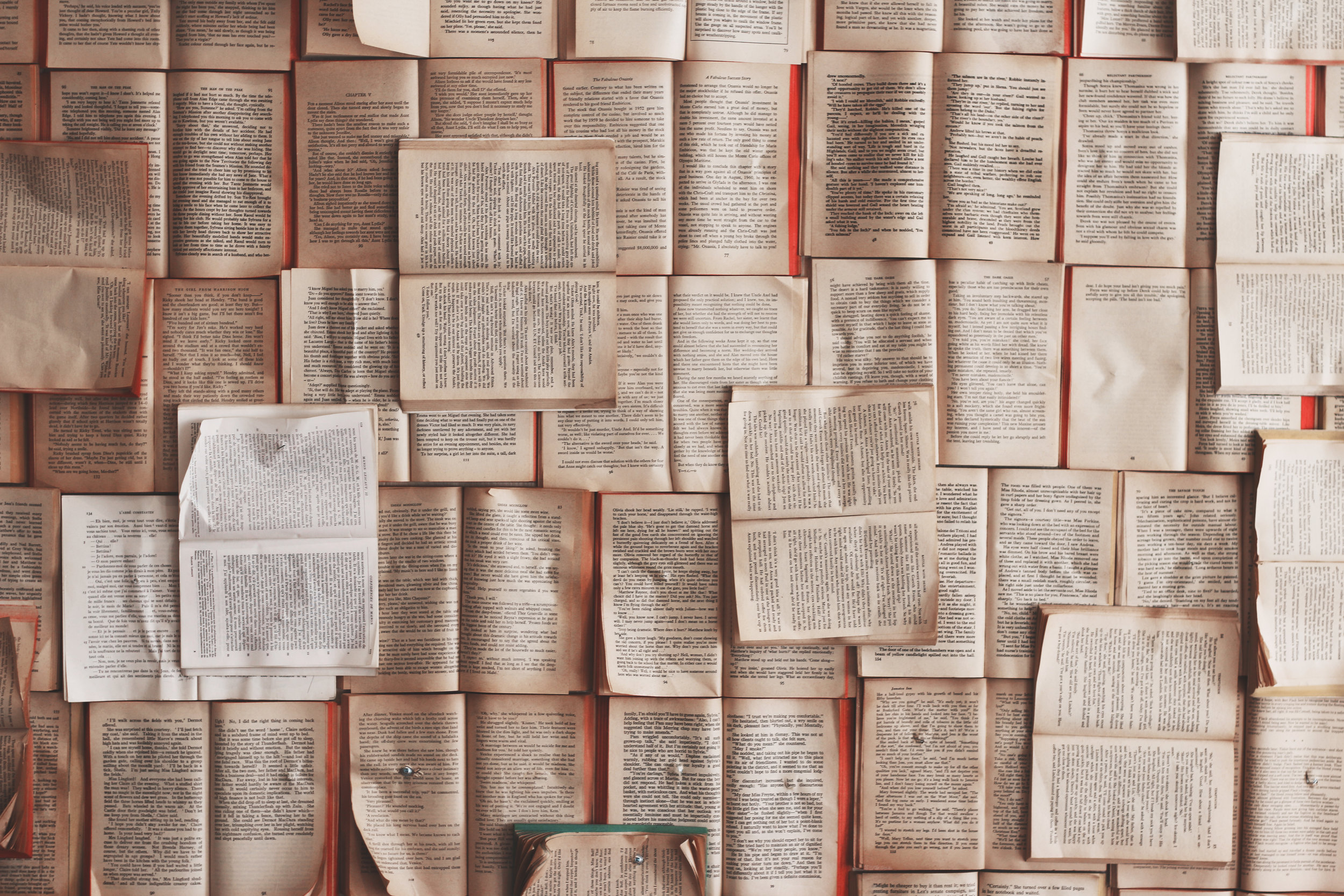 Writing, Editing & Coaching
So you have this great idea—maybe about your life, your business or your solution to something that ails the world—but you need a nudge to make it a reality. That's where I come in.
Your goal is to get your story out of your head and onto a page. My goal is to make your story sing.
Let's do it together. Meet Zoey.
Services
Non-Fiction Books & Ghostwriting
STYLISTIC OR STRUCTURAL EDITING
Best for: This is way beyond basic copy editing to correct errors; it's about elevating your writing. You've got a manuscript but it needs some refinement before you put it out into the world, including: removing jargon, editing flow, tightening the prose, and more. Your manuscript is already pretty clean, with good writing and decent grammar, but you know it can be even better. You want everything to make sense to your reader (you've been looking at it for too long to tell the difference anymore) and you suspect there may be a better way to organize a couple of these chapters.
CONTENT CREATION & GHOSTWRITING
Best for: You have a great idea for a book, but you need a professional touch to help you bring it to life, saving you time while ensuring your voice comes through in the writing. This full-service option takes your idea through a thorough outlining process to streamline the entire process, then uses guided interviews between the author and writer to create the content. The author and writer collaborate to create the first draft, and then proceed with editing to finesse the final manuscript.
Best for: Maybe you've started writing your book, or perhaps it's just been rolling around your head. Either way, it has major potential—to get stuck in the first pages and never anything more. You need a great outline. Work with your editor over the course of multiple sessions to develop and troubleshoot a detailed, coherent outline for your non-fiction book that will support your writing through the entire book, ensuring your writing time is used effectively.
Best for: You're eager to write your non-fiction book yourself, but you've got to admit it's really hard. With regular writing coach sessions, you'll stay on track with your book-completion schedule, get over writing hurdles faster, and receive actionable feedback on your drafts (if you want it). Pairs perfectly with OUTLINE YOUR BOOK.
Content Creation & Editing
CONTENT CREATION
Best for: When you need your written words to connect with your market. You know generally what you want to say, but you're not sure how to say it. Work with a writer through a conversational interview process to create the content, or start with current content and take it to the next level. Includes outlining, multiple drafts and changes, and copy-editing.
COPY EDITING
Best for: Brochures, magazines, newsletters, websites and the like. Ensuring your words read naturally and professionally, and are free from typos and grammar, usage or punctuation errors.

"I had a rough 2-year draft of 'Hustle,' but man, oh man I needed some help. Not just help, but someone who could turn my free-flowing stream of thought, Siri notes and 'outline' into a book.
"Then I met Zoey. A true literary genius some might say. I prefer 'writing Sherpa'! She was awesome at moving the project forward at just the right speed and level of talent required. Needless to say, I was beyond excited to hand the final project to clients, friends and family. Zoey was able to translate my work, understand my ideas and tell my stories in a way that made sense and connected with readers. I've had amazing feedback on 'Hustle' and look forward to continued collaboration with Zoey. Bring on the next book."
—Dennis Plintz
Author, HUSTLE: A Guide to the Ethical Art of Selling & Survival and POSITIVELY SOLD: Buy Smarter, Sell Higher and Push Your Real Estate Agent to Hustle Harder
Services: Stylistic Editing, Substantive Editing, One-Stop Self-Publishing Shop
Client: Department of Surgery, University of Calgary
The Department: A Surgeon's Memories... Before I Forget
Services: One-Stop Self-Publishing Shop, Co-Authoring
Zoey Duncan is an editor, writer and roller derby athlete. She fills those three roles with empathy, rigour and ferocity, all of which can leave quite a mark.
As an editor, Zoey is efficient and honest, though with enough tact that you won't dread seeing her name pop up in your inbox. Her edits, combined with strategic meetings with a client, can transform pages of notes and the buds of ideas into a polished final product. When the client's content is already out of the starting block, her edits focus on more powerful phrasing, logical idea progression and readability for the intended audience.
When it comes to creating a client's content, Zoey approaches projects using skills from the newsroom, starting with interviews and research. Zoey believes every writing project can be improved with an outline and rough draft. She aims to make a client's content feel as familiar as if they'd written it themselves.
In her personal writing and social media, Zoey lets her personality glitter. She peppers her own work with wit and salts it with plenty of meaning without resorting to exclamation points and emoji. Mostly.
Zoey is a graduate of Mount Royal University's Bachelor of Communication—Journalism program. Zoey leads media and communication for Calgary Roller Derby, mixes cocktails, takes occasional photos of her macrame, and defends her fellow millennial cereal-haters.